Violet Tungsten Oxide Color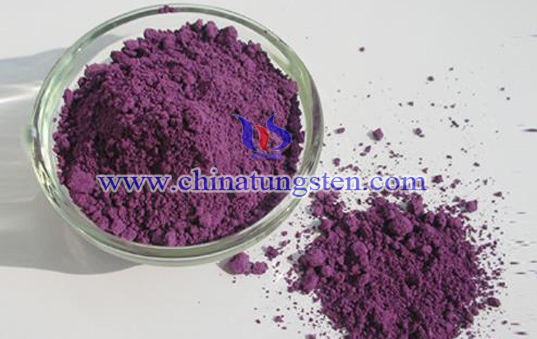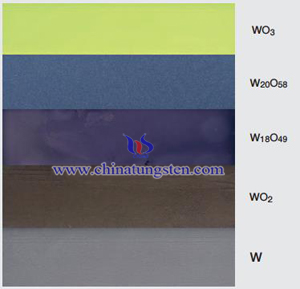 Violet tungsten oxide color is purple, in crystalline powder form, short for VTO, chemical formula is WO2.72 or W18O49. It is one of the common seen tungsten oxides.
In the right photo, from bottom to the top, W is tungsten powder, WO2 is tungstne dioxide, W18O49 is violet tungstne oxide, W20O58 is blue tungsten oxide, WO3 is tungsten trioxide.